Creative Business Solutions
We are here to propel existing organization to higher level of success by providng

Creative Business Solutions in Difficult Economic Times
With over 20 years of business development experience (both domestically and internationally) in the areas of Marketing, Sales, Information Technology (IT), Business Strategy, and Education, we are confident in the service we offer our clients.
We are visionaries, and our services include – setting up long term and short term goals, in untapped markets anywhere in the world.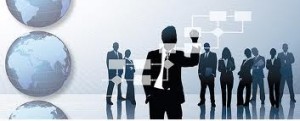 Our 20 plus years of business development experience includes a history of achieving double digit revenue growth, and cost reductions, through implementation of strategic business processes.  We have experience managing full system development life cycle, from requirement gathering to final implementation, and training. Solid knowledge of providing detail business implementations in the areas of marketing, sales, and operations.
We have experience working with organizations to create new and innovative ways to expand their service offerings, capture their untapped markets, and provide continued excellent value added service to existing clientele.
We carefully examine all audiences' – likes and dislikes, and masterfully conforms products and services to meet these needs.  Special emphasis is paid to providing creative business solutions in difficult economic times.
SPECIALTIES
Establishing New Business
Internal Organization Restructuring
Turn-around Management
Creating New Revenue Streams